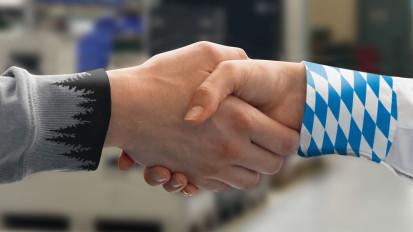 Gleason-Hurth Tooling GmbH in Munich and Gleason Cutting Tools GmbH in Eisenbach are merging their business activities, and as of July 1, 2023, the two business units will operate under the one name, 'Gleason Cutting Tools GmbH'.
In addition to adding business efficiencies to the overall Gleason enterprise, this merger results in opportunities to serve Gleason customers even better in the future. The merger allows the companies to combine competences around gear manufacturing technology and offer tooling products for soft and hard machining, as well as workholding and the corresponding services, from one source.
Furthermore, the company has requested that customers update their supplier records for Gleason-Hurth Tooling GmbH and Gleason Cutting Tools GmbH with this new information.
www.gleason.com