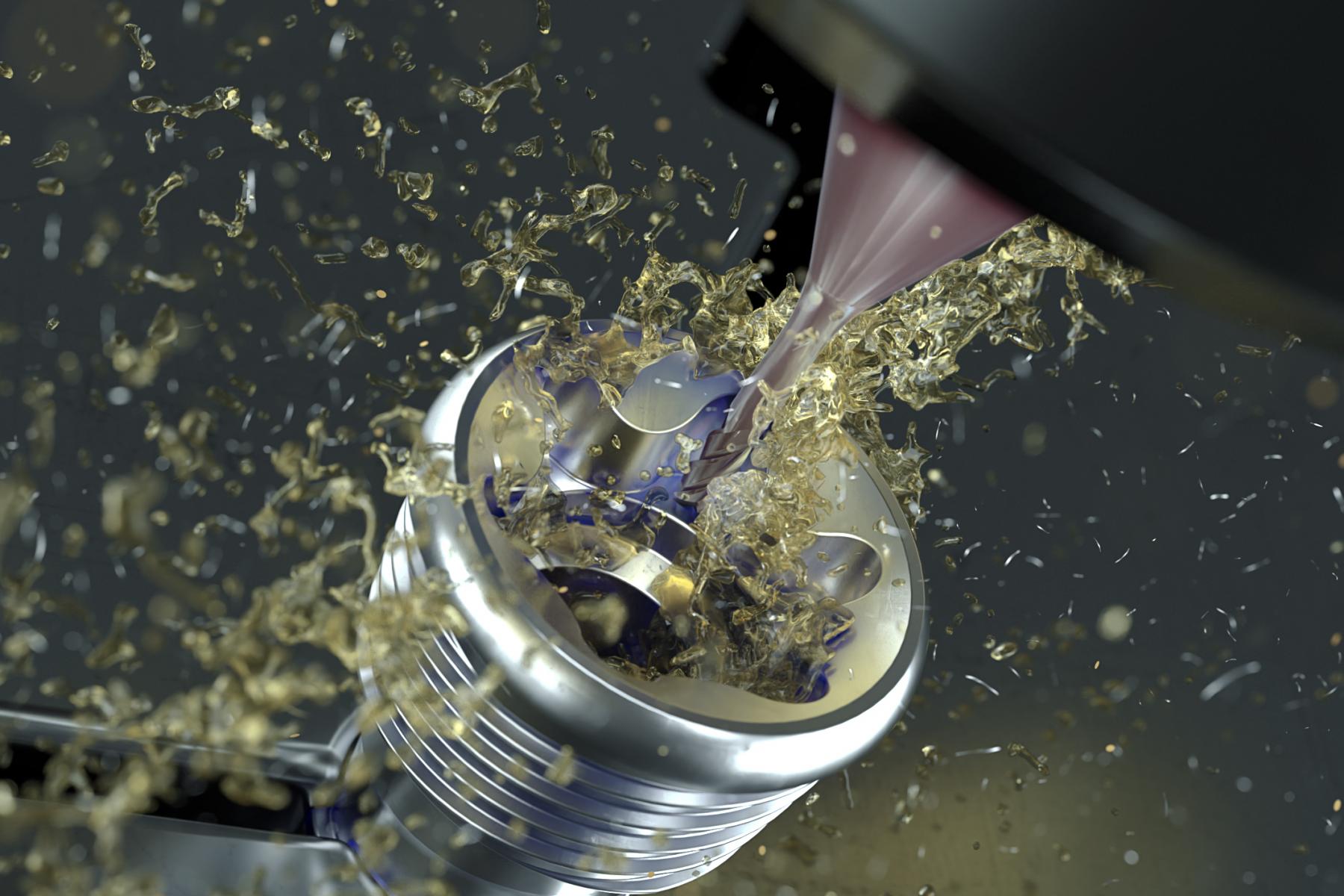 Mikron Tool presents a new concept and revolutionary turnkey solution for machining T4-T30 hexalobular medical bone screws (better known as Torx®) made from titanium or stainless steel. CrazyDrill Hexalobe and CrazyMill Hexalobe are solutions developed by the company to achieve a clear improvement of efficiency when machining the screws. Combined with a great machining technique and optimized parameters, the machining process is 50% quicker, which lowers costs and guarantees that the profile is highly precise and almost burr-free.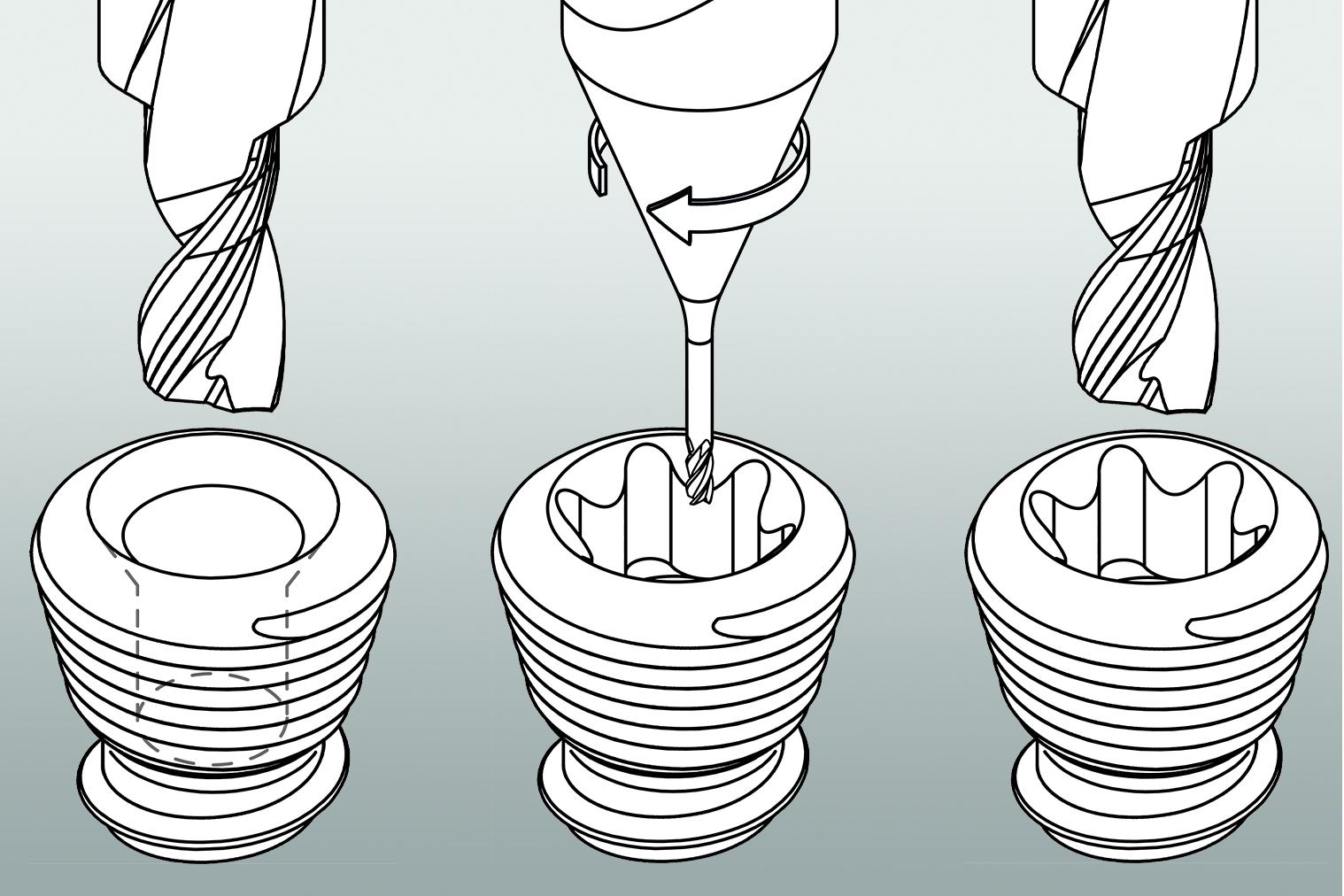 These two tools perform in three steps for four main operations of drilling, chamfering, milling, and deburring. Firstly, pre-hole drilling with 120° chamfer by CrazyDrill Hexalobe, available in the diameter range from T4 – T30 (0.9 to 3.8 mm, [.035" - .150"]), or as customized combined drill. The next step is of helical interpolation by CrazyMill Hexalobe, available in the diameter range from T4 – T30 (0.2 to 1.0 mm, [.008" - .039"]), for milling depths of 3.5 x d / 5 x d and, depending on diameter, with 3 or 4 flutes. Lastly, burr free deburring, with excellent surface quality performed by the endmill. Its high rigidity enables machining with high feeds and massive stepover.
These tools are best used together as a package to achieve high efficiency and optimum quality. Two types of geometries have been developed for ideal machining of titanium and stainless steel. Both tools for hard to cut metals have a chrome-free, heat and wear resistant coating. A kit that not only contains tools, but also provides the best machining application technique and the right parameters.
www.mikrontool.com