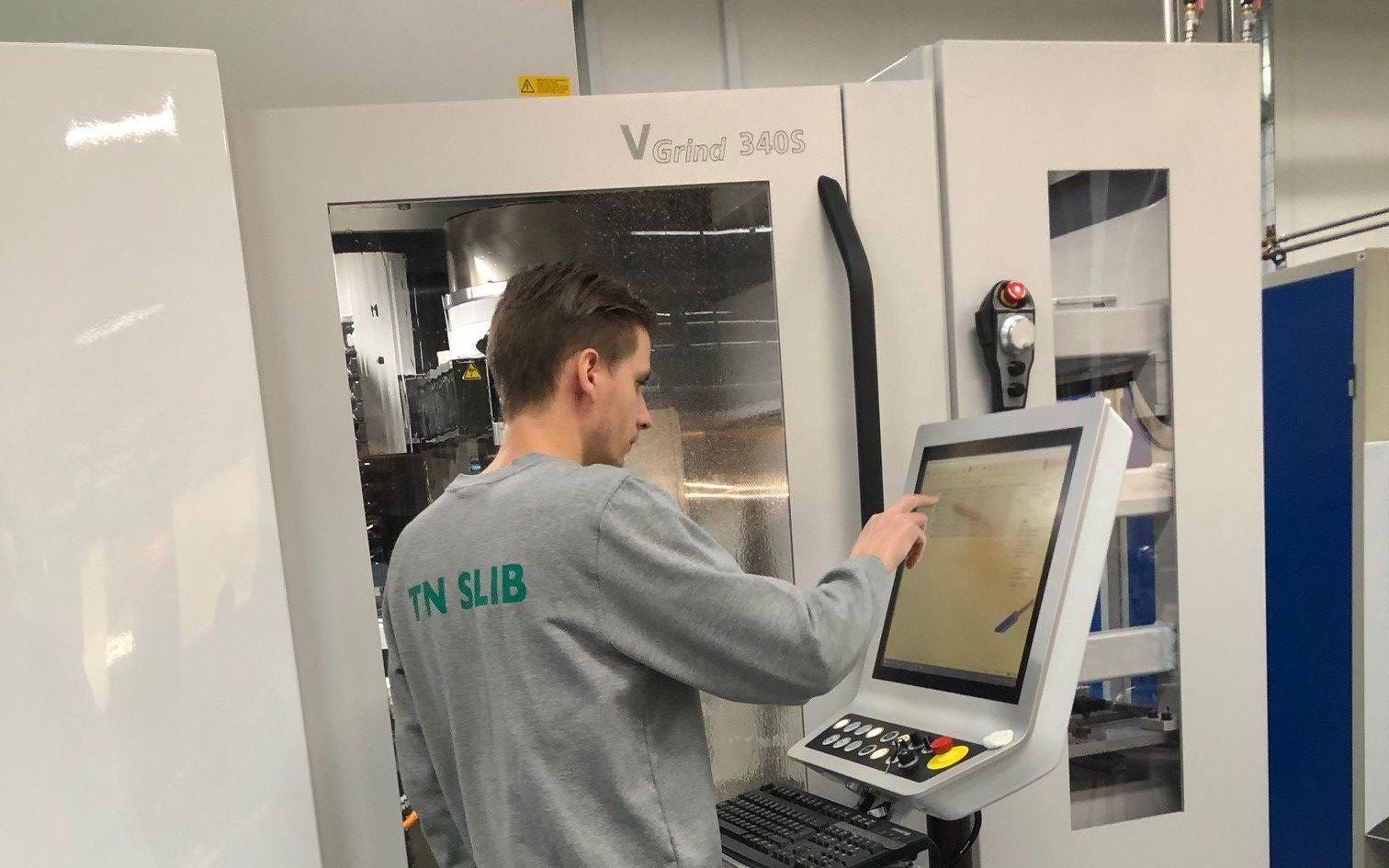 Danish tool manufacturer, TN Værktøjsslibning (TN Slib) invested in the VGrind 340S grinding machine from the Biberach-based sharpening specialists, VOLLMER WERKE Maschinenfabrik GmbH, at the start of the year. TN Slib aims to develop and produce small milling cutters and somewhat larger drill bits with diameters of between 0.3 and 8mm. The main consideration to purchase the VGrind 340S was that the machine has the versatility to produce both small and large batches.
The proven NUMROTOplus software allows 3D simulation of production processes and enables collision monitoring to be carried out in advance. The HP 160 pallet magazine, that allows up to 900 workpieces to be fed-in for unmanned machining of tools with different shank diameters, allows the company to operate the grinding machine around the clock.
The VGrind 340S is ideal for machining small solid carbide cutting tools, with its two vertical spindles for different grinding wheel sets, the grinding machine allows for multi-level machining. This enables TN Slib to reduce non-productive time and further improve tool quality. Five optimally configured CNC axes achieve interpolation with short travel distances for the linear and rotational axes, thus allowing an extremely tight tool tolerance and minimize the time needed for machine workpieces.
"Medium-sized tool manufacturers like TN Værktøjsslibning are increasingly using machine tools that are tailored to their specific requirements," explained Jürgen Hauger, CEO, VOLLMER Group. "The basic concept behind our VGrind product family enables us to configure sharpening machines on a modular basis and optionally adapt them to processes that are desirable for tool machining – especially for custom toolmaking."
"We see great potential in our collaboration with VOLLMER, both now and in the future," expressed Torben Nielsen, Founder, Owner and CEO, TN Værktøjsslibning. "When we met at EMO 2019 in Hanover, we were very impressed by VOLLMER. We particularly liked the friendly, in-depth exchange in which we discussed optimizing the grinding machines for our specific requirements."
www.vollmer-group.com